Work Package Structure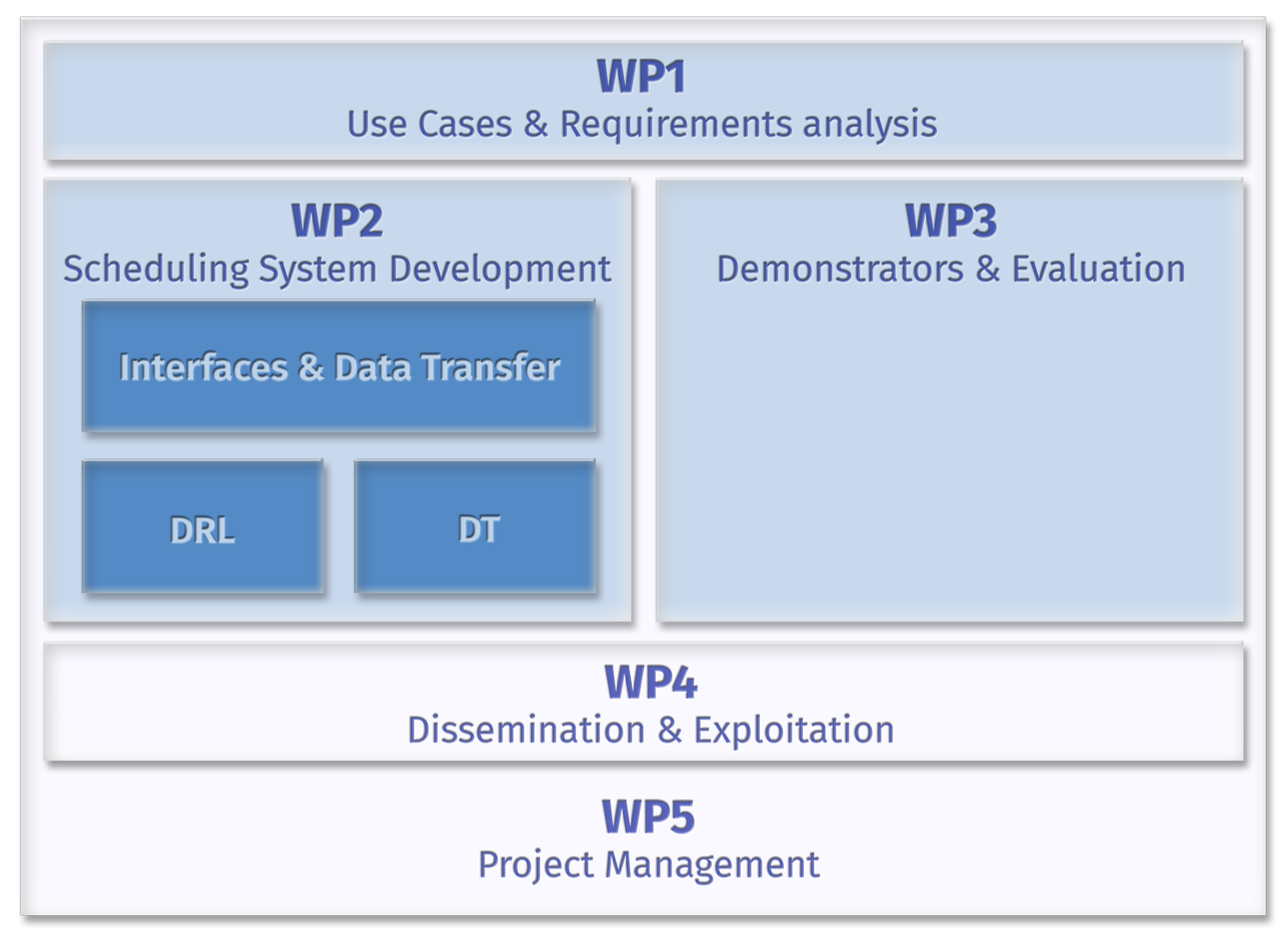 WP1 – Use Cases & Requirements
Lead: Systema
WP1 will analyze the use case szenarios resulting in the detailed definition and specification
of the main properties of the demonstrator to fulfil the requirements.
WP2 – Scheduling System Development
Lead: KIT
The development of a scheduling system based on a data driven digital twin that represents
the manufacturing system and is linked to the data sources.
WP3 – Demonstrators & Evaluation
Lead: Bosch
2 Demonstrators
Evaluation of the AISSI scheduler against current methods
WP4 – Dissemination & Exploitation
Lead: Nexperia
Coordination of dissemination & exploitation activities transferring the generic project results
to the national & European industry.
WP5 – Project Management
Lead: Bosch
WP5 is vital for the smooth operation of the project by proactively managing and improving all necessary processes. Related to communication, reporting, quality and risk management.